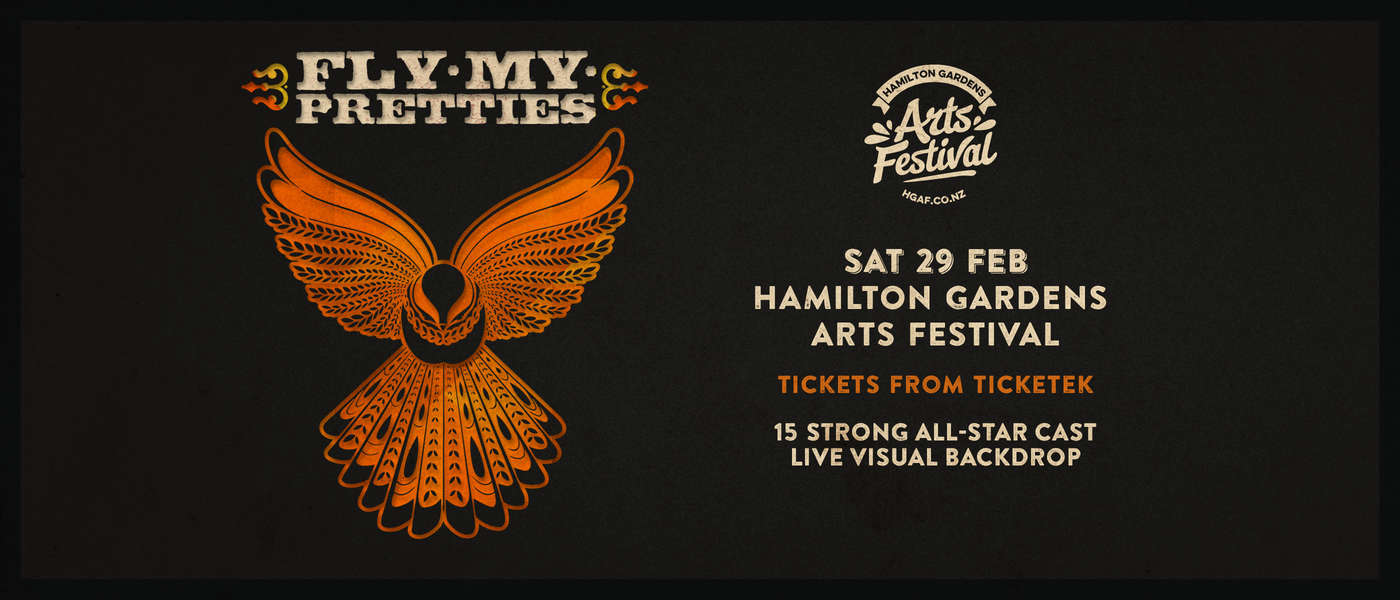 The Hamilton Gardens Arts Festival
When & Where
29 Feb 2020, 8pm, Rhododendron Lawn, Hamilton Gardens
Fly My Pretties are excited to announce a special outdoor show on the beautiful Rhododendron Lawn at the The Hamilton Gardens Arts Festival on Sat Feb 29, 2020.
This Fly My Pretties show will see a 15 strong cast from all six incarnations come together to celebrate The Studio Recordings Part One & Part Two (out next May).
This performance is the collectives first show in Hamilton in 7 years and will see Fly My Pretties perform songs from their new studio albums alongside other FMP favourites in front of an original visual backdrop.
One FREE ticket for children under 12 per GA ticket purchased. All children must be accompanied by an adult and may be asked for proof of age. Additional children tickets only $8.50.
The Studio Recordings represent the first studio recordings in Fly My Pretties 15 year history, and presents the collectives most-loved tracks in a brand new setting. Featuring a cross section of artists who have been involved with Fly My Pretties since its inception, some who have popped up sporadically, and others who have recently joined the whanau. Part One is out now.